Ever heard that Malaysia is the most vulnerable country to internet scams? This is a snippet of the news from THE STAR.
The economics of scale of building a technology device these days have depressed tremendously that it is easier to afford a decent yet powerful device. With such technology advancement, criminal enterprises, if not the first to embrace technology, have evolved their modus operandi to target victims more effectively. 
Tracking the Rabbit: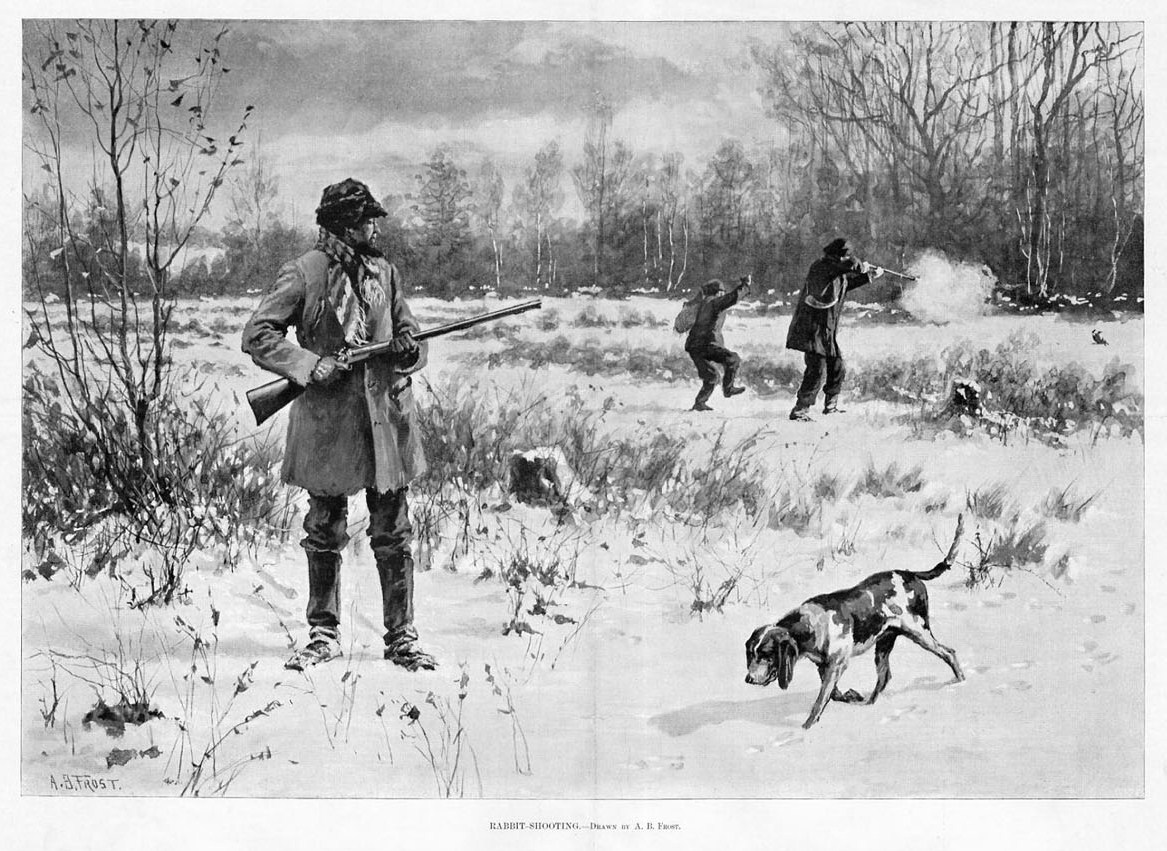 While it's amazing to post your holiday escapade on social media, you don't want people to know where you are exactly in the world, especially when you are traveling as a family. Human trafficking enterprises typically target traveling families to fill their never ending prostitution and drug trafficking ring. Criminal syndicates are very well connected. With the help of technology, criminal organizations are able to source new targets in their immediate vicinity. To avoid potential harm, it is better to turn off your location service function & to avoid posting your exact location on social media until you have reached home. 
Master's Not Home:
Exposing your location while traveling will also send unwanted invitations to sophisticated theft operators, especially if they have been canvassing your home for some time. With a little visit to your social media profile and a little time estimation, theft operators will get a good idea of your travel timeline. For example, if you are happily posting pictures of your escapade in Paris, chances are you won't be home until a few days later (by searching the quickest direct flight and working the travel math backwards). Never underestimate the ability of street level theft operators. Hence, it's better not to broadcast to the whole world that you're not at home during your travels.
Not Worth Saving Money On:
While traveling abroad, it is advisable that you use cellular connection (not saving on your roaming charges) rather than public WiFi especially those network that are not password protected as your data might be intercepted by hackers using man-in-the-middle attacks. Hackers prey on unprotected networks to steal your information such as passwords, personal information, credit card numbers. If the usage of public hotspots is unavoidable, refrain from sharing any personal information or do any banking activities on this network. The best is use a Virtual Private Network for a more secure connection like Surfeasy.
Shielding Yourself from the Enemy:
When you are making any online transaction while traveling, use URLs that are more secured which are sites that begins with HTTPS rather than the standard HTTP websites as the 's' in HTTPS means the site will be more secured. You can also enable and turn on the "find-my-phone" app and remote wiping as this features can be use when your phone is lost or stolen.  You would have a chance to locate your phone if it is lost or wipe the data from your phone if it is stolen.
Reduce the bulkiness:
Bringing too many unnecessary devices along during your trip would not only contribute to luggage weight but it will also increase the risk of losing or misplacing your devices (not to mention stiff shoulders!). Each of your devices contains very personal information of yourself and it is best that you lock it away safely at home. While traveling, bring only the essential devices and enjoy the trip rather than the need to be aware of not misplacing any of the devices.
The New Kid on the Block:
These days, it has become a trend for affluent individuals to exhibit their buying power through social media. A trip to branded goods outlets or luxury establishments or even displaying which hotel you were at during your travels may make you the next target for sophisticated theft operators. If they are not already waiting for you in your vacation spot, you can be sure they are waiting for you in the comforts of your homeland. Therefore, if you can help it, try not to flaunt your wealth through social media to avoid being a target. Unless you want to end up like Kim Kardashian…
The Typical Old-School Bank Scams to mention
Scam #1 -Telephone scam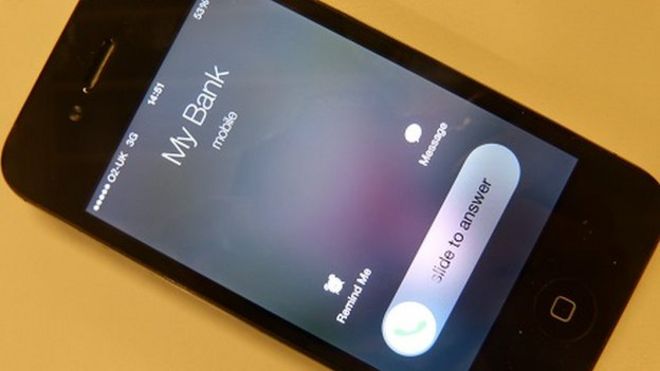 While you are away, scammers will use legit call numbers to call you and masquerade themselves from the authority like Bank Negara Malaysia (BNM). These scammers use "telephone spoofing" to mask their true identity. Typically, they will inform the victim that the bank account is blocked and request further details  to do investigations or even to attempt to activate your account. Do take note that bankers would never ask your details through the phone other than your NRIC number to verify your identity and generally only ONE question. So if you find they ask more than one question, be prepared that it is scam. Furthermore, banks will never call you to tell your account is blocked.
Scam #2 – Credit/Debit card theft
Thieves steal your credit card info when you use your credit card abroad. The most typical method is they get your CVC code and other details on your card when you are not looking. The safest way is to use cash while you are aboard. Unless, you are spending big, make sure to keep on eye of your card and use your PIN code (remember to cover when you enter). You can also apply for prepaid card to use.
Scam #3 – SMS phishing a.k.a. Smishing
This is most common scam in 2016 other than those Nigerian prince emails. When you are abroad, you might receive SMS that masquerades as the bank. Scammers will send you a SMS text similar to this:
or this: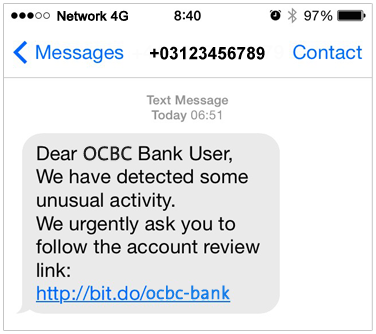 These copycat websites mimics the page you think is legit from the bank (of course, not!). Once you so called "login", they will use your login details to transfer your money to their pseudo accounts. Some hackers may even install Trojan horse through the link to obtain your OTP code.
FYI, banks will only send from 5 numbers such as 66600. The rule of thumb is never click links from SMS. If you have any queries, best is to call the bank for clarification or visit through the main website.
In a nutshell, we should equip ourselves with these scamming knowledge to protect ourselves from massive loss. No doubt new methods will evolve in such a way that a victim will not be suspicious at all, however, best to discuss with someone close before acting.
If you are business owner and you need a secured fintech platform, contact us now!